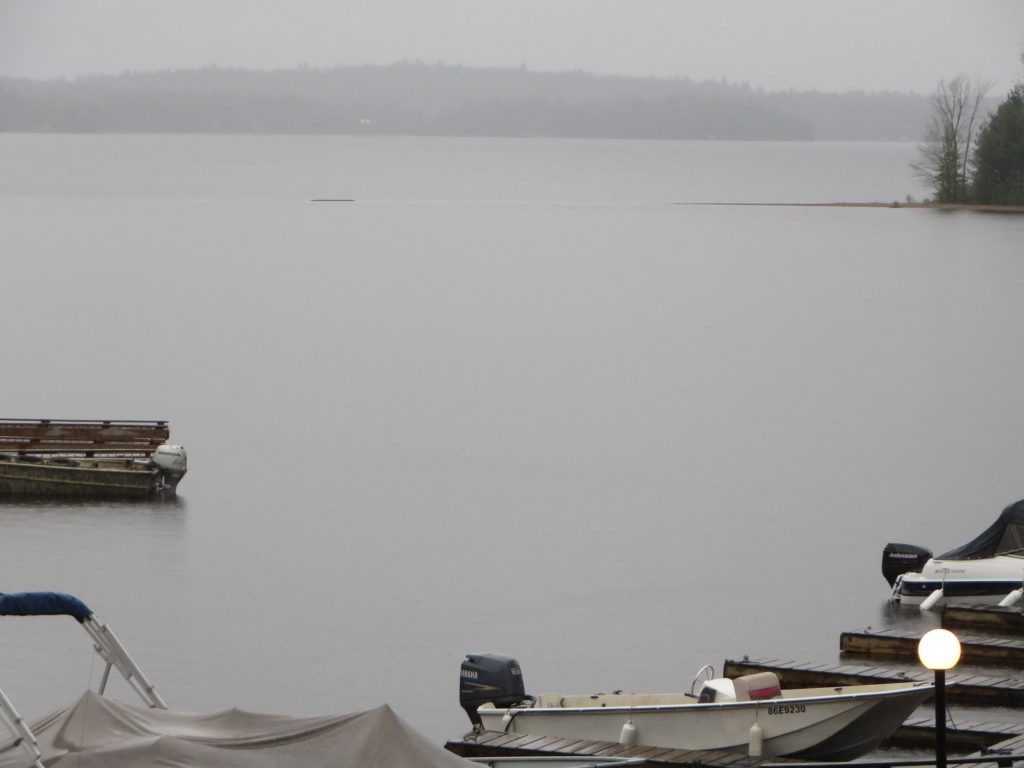 As you can see, the rain has settled in for the next few days.  This will lead to very wet, soft cottage roads so be careful if you are heading up this weekend.  The lake level is about normal for this week, but still could come up a little to be at high water level. Hopefully this will be one bright side of all the rain we are getting!  Fortunately, we are not experiencing the flooding that so many areas are getting – thoughts are with all those who are being affected by the rain and rising water levels.
The dismal weather has impeded our ability to move boats efficiently and get them through the process of returning to their docks.  Colder temperatures over the past week, coupled with a very saturated ground make it very difficult to move, unwrap, run-up, test-drive and deliver boats, all while keeping them dry. Waxing is next to impossible, so we sure hope it clears up quickly as we move in to two of the busiest weeks of the spring season.
Please be careful if you are trying to hook up your docks.  With below 0 forecast over the weekend, the temperatures of the water and air, combined with wind don't make ideal swimming conditions! Stay dry and lets keep our fingers crossed that spring and summer-like weather comes and stays for a few months!