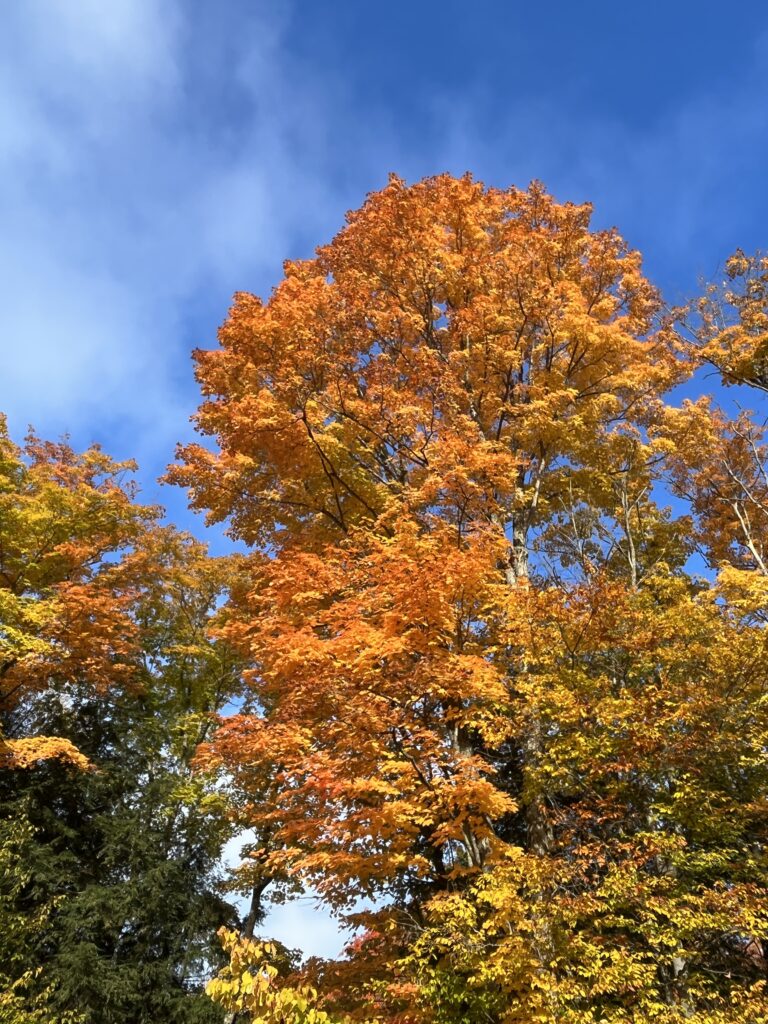 Well we meant to do an update around Labour Day, and then a couple weeks ago, and now here we are at Thanksgiving, we just saw the first snowflakes of the year fly, and are finally getting around to a post.
It was a great summer, we had such a great group here working and want to thank Gideon, Nikola, Jordan, Emily, and Jaymie for returning and/or joining our crew this year.  They all worked hard to provide great customer service to all of you, we watched them learn and try new things, and there was no shortage of entertainment and lots of laughs! We hope they will all return for another season in 2023.
Unfortunately, a couple of weeks ago we had to say goodbye to Jasper, who has truly been the face of Little Gull these past few years. Jasper, recently named "Copy Cat" could often be found keeping warm on top of the photo copier, which was the perfect place to watch for people to come through the door so that he could promptly move to the counter for some attention.  He was part dog we are pretty sure, loving to be around people, and often begging for food more vocally and persistently than Arcade, Bentley or Freddy combined.  He did a great job greeting people for 13 years here, and we know he will be missed by many.
The water has dropped fast this year. These past 2 weeks have proven interesting for many boaters, particularly at the sandbar and the second bridge.  We are in the home stretch of bringing boats in for storage, but if you haven't made arrangements with us yet to pick your toys up it is definitely time, especially for the larger IOs. You can contact Michelle to make arrangements.  If you normally bring your boat in to us and are uneasy doing so, please don't hesitate to reach out. We are happy to help get it here.
Enjoy the beautiful colours this weekend, and from everyone here at Little Gull we want to wish you a very Happy Thanksgiving.