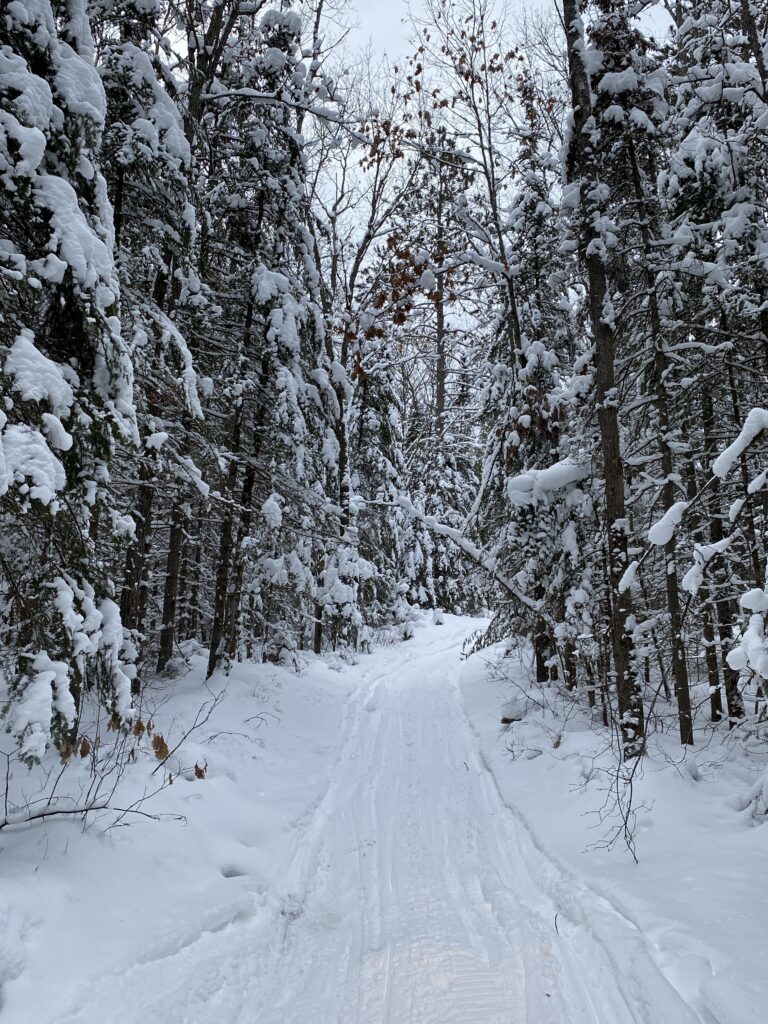 Where is the time going? Its hard to believe we are already part way through February with the Family Day Long weekend ahead.
We don't have a ton of snow up here yet this year, but its enough to get out and enjoy some  winter activities and fresh air. The BDSC volunteers have been doing a great job keeping our snowmobile trails groomed, and Mississagua Lake was staked yesterday. If you do decide to get out on the lakes, please be careful! There is a fair bit of slush out there, and although we have heard that the ice thickness has been spot checked, we haven't done so and aren't running the middle of the big lakes yet.
With the long weekend ahead, we have decided that we will be open on Monday from 9-4. Leah has made sure there is lots of milk and supplies for the long weekend.
Wishing everyone a Happy Valentine's Day and hope you are able to enjoy this long weekend as much as possible.  Stay safe and healthy!