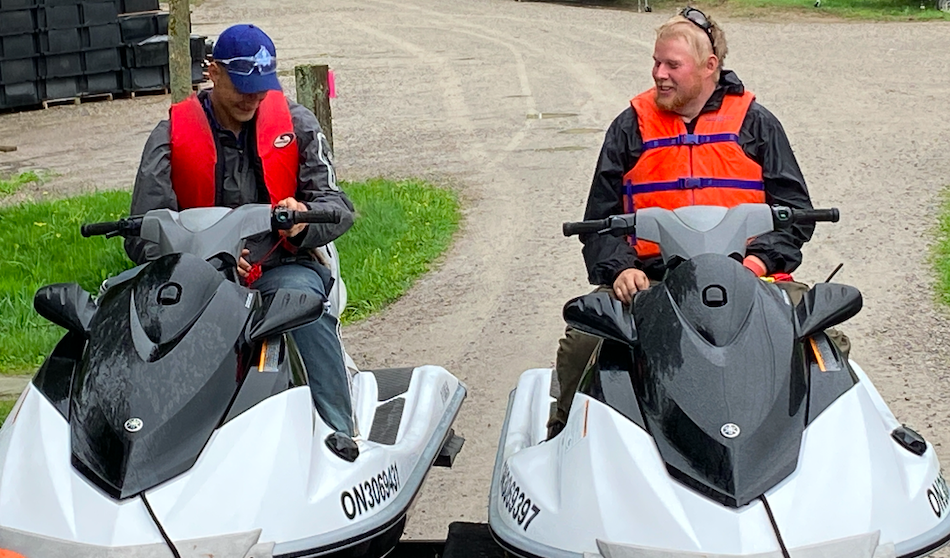 To say this week has been a little nutty would be an understatement I think. We are steadily getting boats launched and the store has been very busy for this time of year. Apparently the hot weather has warmed the lake up quickly and we are seeing lots of people out enjoying the sandbar and watersports already too!
This weekend, we welcome back Nikola and Kendra, as well as our newest addition to the crew here, Natasha, who we look forward to getting to know and working with. We are open from 9-4 every day, and will continue with one family at a time in the store. If you would like curbside pickup, please give us a call and we can make those arrangements with you.
Burn Permits can now be completed online, and are no longer available here. Please remember to continue calling in before and after each burn, and only have fires when it is safe to do so.
If anyone is looking for a raft, one of our customers on Pencil Lake has one that he has offered free to a good home. If you are interested, please let us know.
We are continuing to send out weekly e-blasts and have been doing so since early April.  If you have not received any emails from us and would like to, you can sign up here.
Have a great weekend, don't let the mosquitos carry you away!