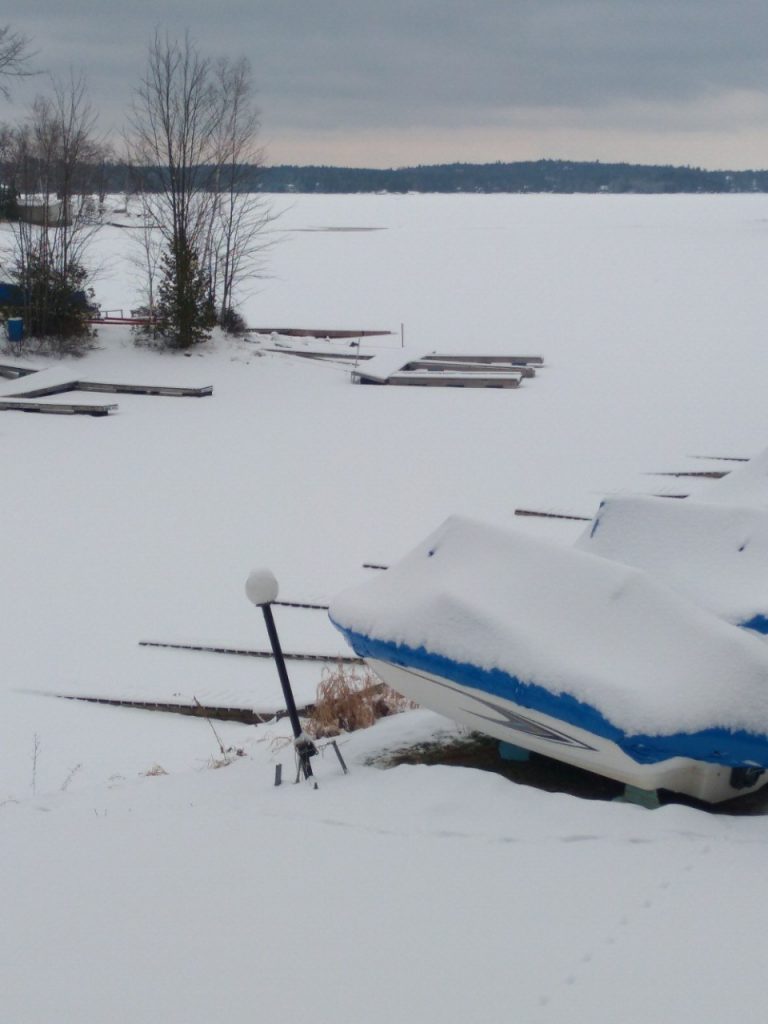 Happy New Year! We hope everyone had a great Christmas and holiday season and are looking forward to a great year ahead.

We finally have some white stuff up here which is great to see, but the snowmobile trails are not open yet. It looks like the lakes have frozen over now, but we wouldn't be venturing out there yet. Folks have been skating and walking on some of the bays, but please be careful due to all of the rain and thaws we have had over the past couple of weeks.
We are closed on Sundays for the winter, but are open 9am-4pm Monday through Saturday.

Coming soon is the Toronto Boat Show, January 18th-27th. Give us a call or email if you are interested in changing things up for next summer and Richard can meet you at the show on 21st, 22nd or 23rd (Monday-Wednesday) to help with those tough decisions and finding the best fit for you and your family!
We also want to welcome Justin to the Little Gull Team. Justin joined us late this fall and we look forward to having him as part of the crew.

Finally, Leah wants to thank everyone who donated corks over the last year! Please feel free to continue saving up and dropping corks off at the marina anytime.
Your ongoing support is greatly appreciated.
Here's to a happy, healthy new year and hopes for a great Canadian winter ahead!