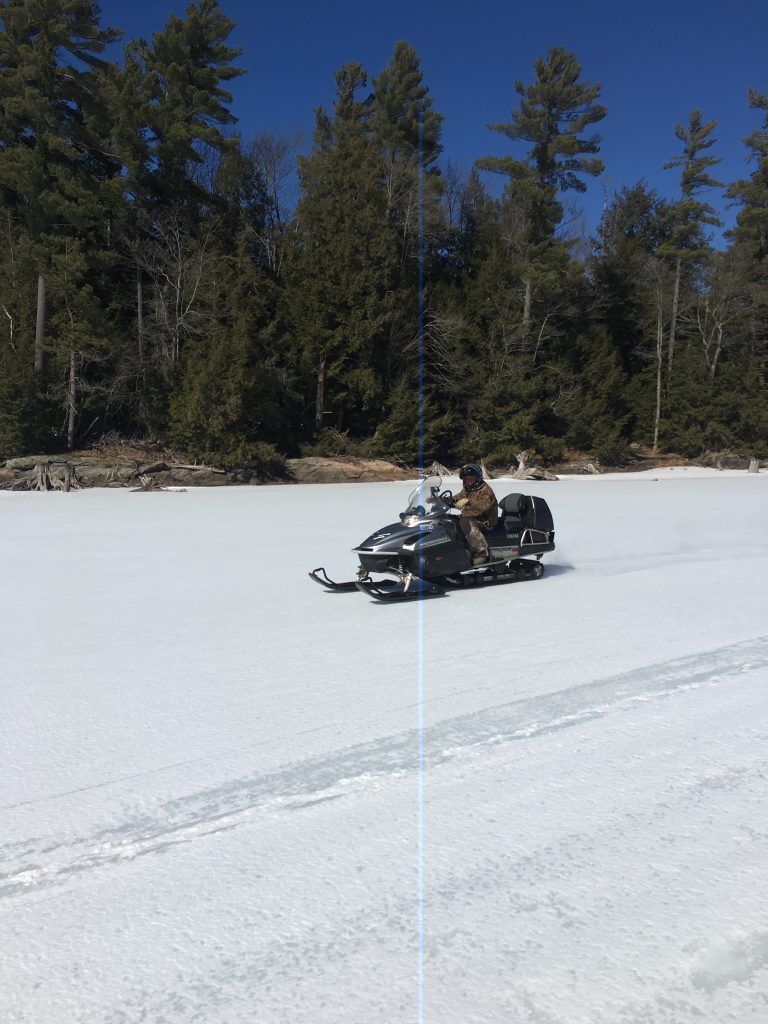 Welcome to Spring, and welcome home Leah! Although the sun is warm its still a bit chilly out there.

We are busy busy here getting ready for whenever the spring weather truly arrives, and the boat launch begins. Although right now that boat launch is still a fair ways out based on how much ice is still on the lakes. We've been told that the small back lakes have almost 40″ of ice on them, and some of the larger lakes somewhere between 20 and 30 inches so there's still a long way to go before we see open water. That being said, please be careful if you venture out as there are lots of areas, particularly near shore, with running water that are starting to get soft or open up.

As we start to think about spring and the boat launch, please remember that we require at least 2 weeks notice to get your boat out of storage and ready to rock for another season, longer if there are repairs to do or work you'd like done. You can email Michelle (michelle@littlegullmarina.ca) and she will take care of getting your toys in the queue for spring launch.

Enjoy the sunshine and have a great week!