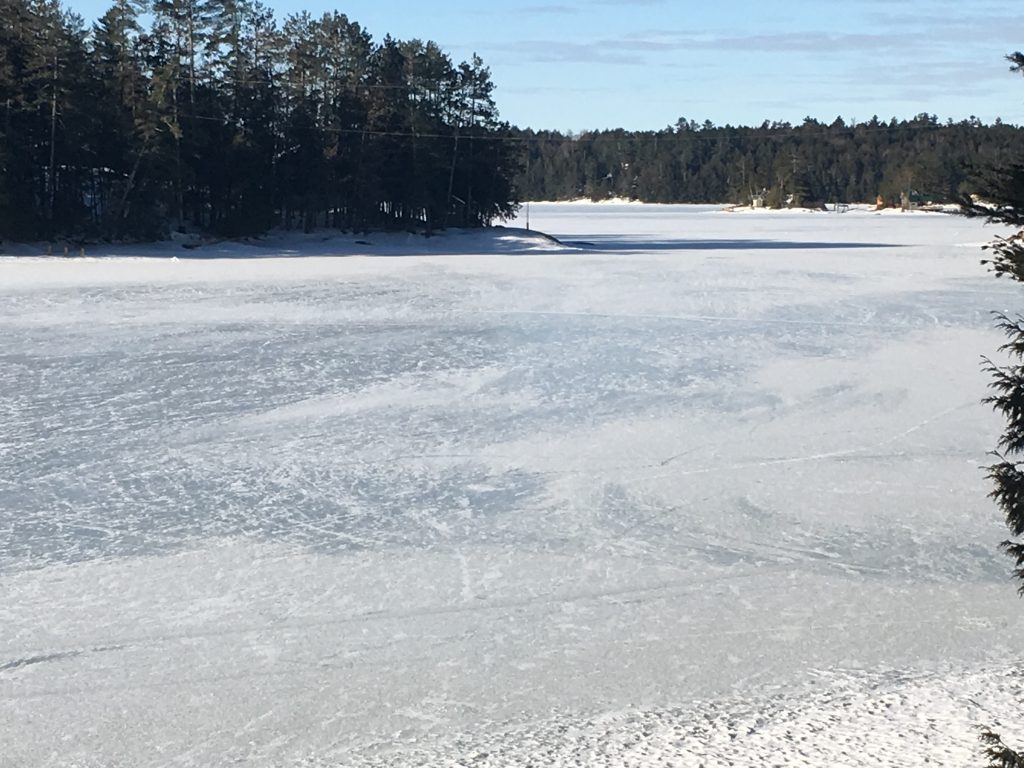 Happy St. Patrick's Day!

We've got a lot of water up here now, most between Thursday and Friday. In some spots on Mississagua the pooling on top of the ice was over a foot deep so caution to snowmobilers your machines may not like the water very much, nor will the lack of snow be friendly to your sliders. We have seen this water freeze over between yesterday and today's cold temperatures, but it is still possible to break through the top layer and feel some water before you hit the solid, thick ice underneath. Some areas might be great for skating!

Most of the snowmobile trails around us are yellow now (limited availability) probably due to water and ice, with some north of the park green if you want to get a last ride or two in for the season. It sure has been a great one this year!

Enjoy the sunshine!