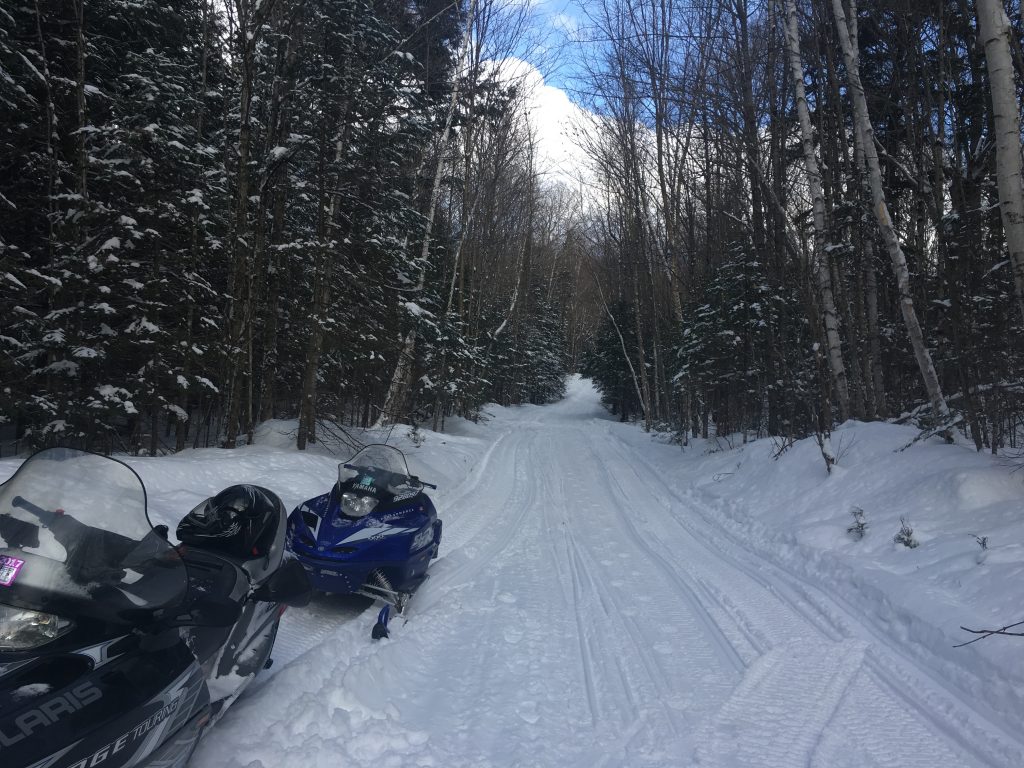 Did everyone make it through the chilly temperatures we've seen these past couple of weeks? And the snow that Toronto and surrounding areas got this past week! Quite the adventures from what we've heard. We didn't get nearly as much up this way, but it is still beautiful and snowy, making conditions great for snowmobiling, cross-country skiing and snowshoeing around here.
We were able to get away for a few hours this afternoon and explore more of the BDSC trails and they are in fantastic condition! A reminder to everyone that this is a great weekend to get out and explore because you can register for FREE trail permits for tomorrow and Sunday. If you're looking for a nice ride with some delicious food at the other end on Saturday, we would highly recommend the Swiss Bear in Apsley! Great food, great service – definitely a must visit.
For something closer to home, stop by The Catch on the 507 across from Beaver Lake Road.

Have fun, and as always stay away from running water areas.