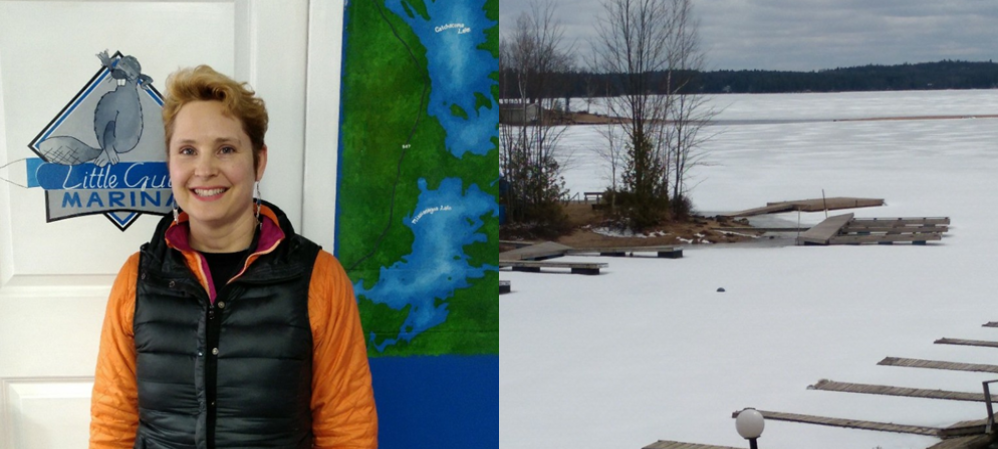 Somehow the month of March flew by and here we are partway through April already! We are back up and running, working to get snowmobiles put away to make room for boats to come out.
As some of you know, Gord and his wife returned to their home in Vankleek Hill in order to be closer to family – the duties of Grandma and Grandpa were calling, and apparently grandchildren can tug at your heartstrings a bit!
As much as we are sorry to see him go, we are very excited to introduce you to the newest member of our LGM Team,  Michelle Botting, as parts and service manager. Michelle brings to our marina her friendly demeanor, positive attitude and a willingness to get the job done. Having moved to the area in 2015, Michelle is enjoying getting to know the warm and welcoming people of our community and we look forward to her contributions to our team and our customers in the months and years to come.
Please make sure you get in touch with Michelle at michelle@littlegullmarina.ca to make arrangements to have your boat out of storage, with a friendly reminder that we do require at least 2 weeks notice. That being said, there is still a lot of ice out there and this weekend sure doesn't sound like winter is done with us just yet. Be careful though as the ice is pulling away from the shore and there is running water in some areas.
Stay safe this weekend.