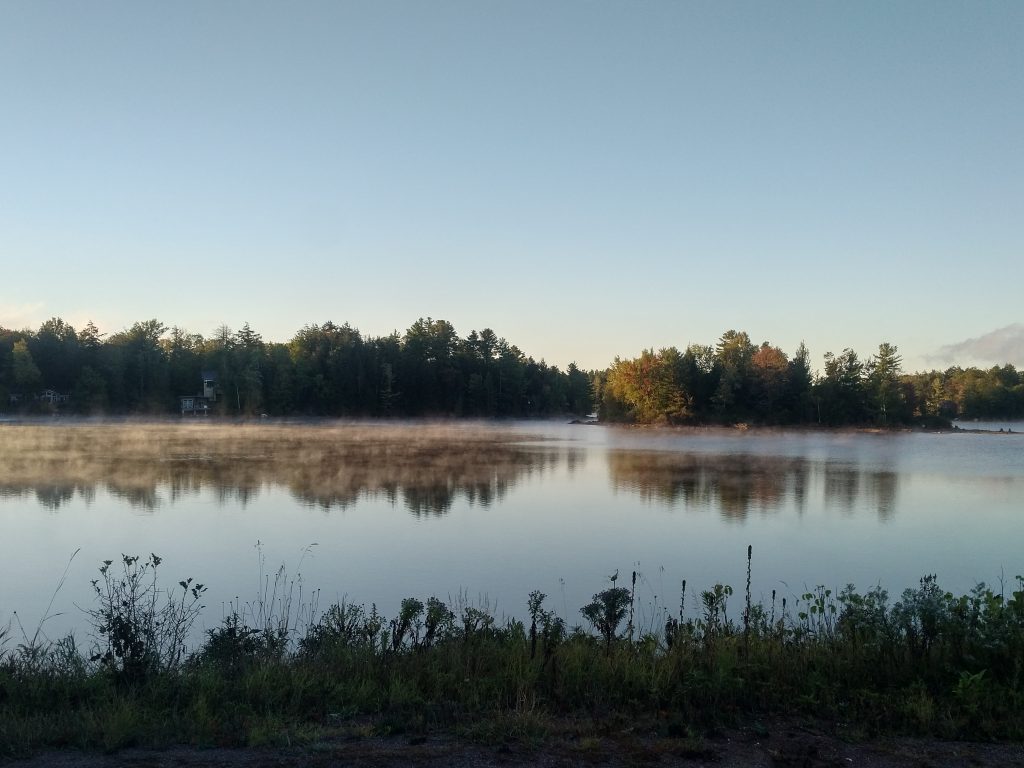 Well it has certainly been a fantastic fall, or perhaps we should call it summer.  It was much warmer than what we saw all summer and the activity on the lakes the past 2 weekends sure showed it! The past couple have days have begun to feel more fall like.  The leaves are changing, water levels are dropping, and the overnight lows have hit low single digits.  As much as we want to hang on to summer and the hot weather, it is definitely time to start making arrangements to get your boats and water toys to bed – especially the PWCs and I/Os out there since they are not friends with cold nights or low water-levels.  Get in touch with Gord via email, call, or drop in to see us to get on the pick-up list and reserve your fleet's spot in the yard.  As well, if you haven't been able to make it up for a few weeks, the dropping water has made it look as though some docks on the lakes are starting to get beached. If you are in one of those areas that get really shallow, use it as an excuse to come take a peek, or bribe a friend to check and make sure yours is still floating.
Construction on the dam is progressing very well and it sounds like they are in to the last few weeks of work and removal of the existing structure.
Its hard to believe Thanksgiving is just around the corner.  We look forward to seeing everyone up and enjoying the beautiful fall colours.  Have a great week!