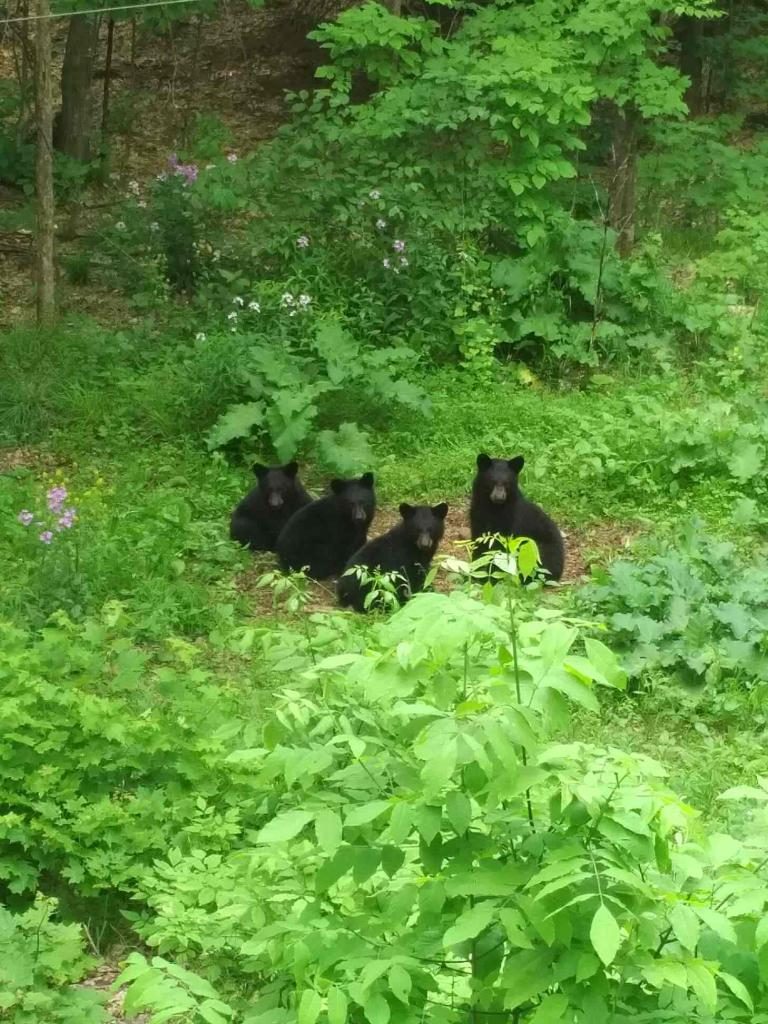 As you can see, our cubs from the fall are back and all seemed to have done well over the winter. Momma is with them as well.  A reminder to ensure that all appetizing treats, garbage etc. are kept out of reach of these "little" guys.
It has been great to see everyone up enjoying the first real taste of summer that has lasted more than 1 consecutive day:)  Hopefully everyone enjoyed the heat wave this week.  As we start to think about the summer weather, remember to get in touch with Lori regarding swimming lessons starting in a few weeks to ensure your young ones get out and meet new friends while they enjoy the lake.
We are still very busy launching all of the boats and making sure they are ready for a great 2017 season on the water. The crew here have been doing a fabulous job working tirelessly to get the toys in tip-top shape for the summer through all of the challenging weather.
Finally, a big thank you to all those who donated to the Peterborough Dragon Boat Festival this past weekend.  We really appreciate your support in raising money for the Peterborough Regional
Hospital Centre's Breast Assessment Centre for new Mammography machines.
Have a great week and Happy Father's Day!