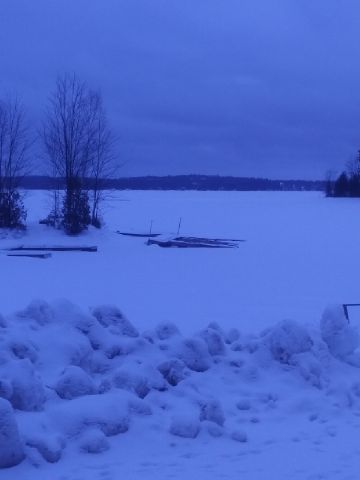 Well winter has been in a bit of a reprieve this month.  After a very promising December and first week of January, we sure hope it plans on making a comeback asap! Although the lakes look nice and snow covered, they are still unsafe (especially the big ones).  With all of the precipitation we've had, and warm melting temperatures, there is still a lot of running water around creeks and off the shores, making shorelines hazardous to be on.  Most trails are still closed, or yellow at best.  Check
here
for updated information from the snowmobile club.
The
Toronto Boat Show
 seemed fairly busy at the beginning of the week, and there are certainly lots of new toys to look at!  It wraps up this weekend so if you haven't made the trip down to Exhibition Place yet, you still have some time left. Take a look around to see what is on the market for this summer, and as always if you have any questions or are interested in exploring new water toys, we would be happy to help you make the best decision for your boating needs.
With thinking about new water toys, it is also time to start thinking about what might need to be done to your current watercrafts to ensure they are ready to go when the spring weather hits. If you are thinking of doing any upgrades etc. please let Gord know asap and we will get you in the queue to make sure they are ready to go!
We look forward to seeing you over the next few months if you manage to escape up for a day or so to enjoy the winter that is sure to be around the corner according to the forecasts. Let's hope the weatherman is right!