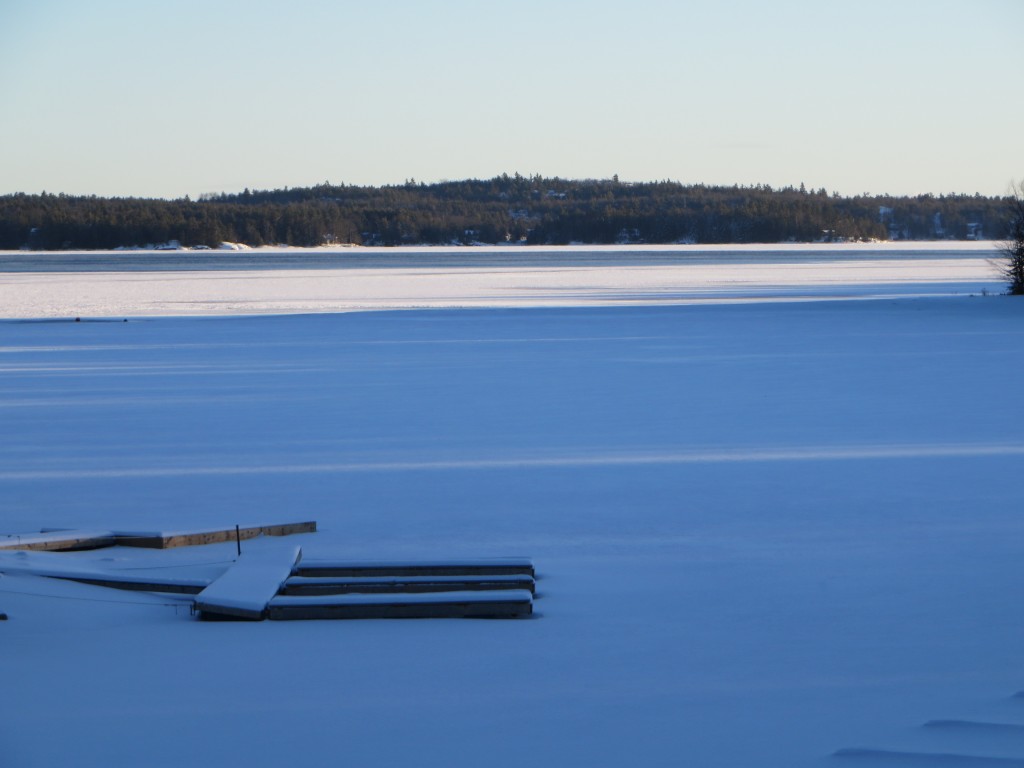 Well winter just can't seem to make up its mind so far this year can it? The lakes are most certainly not safe to be out on yet, even though the temperatures have been cold. This picture was taken on Tuesday afternoon and clearly shows open water on Mississagua.
We are working at putting some sleds on the snow for the season whenever it decides to show up.  We have about 5″ of snow and the groomers are trying to pack it but a lot of running water in the woods and minimal snow fall is making their jobs difficult.
Despite the lack of snowmobile weather, there is lots to do up here with the rink at the community center open, cross country skiing, snow shoeing, etc.
The Toronto Boat Show has come and gone and it sounds like it was another successful year with lots of new toys to be appearing on Ontario waterways this summer.  If you want any work to be done on your boat over the winter, please let us know as soon as possible so we can get it done in time for spring.
Stay safe and have a good weekend!