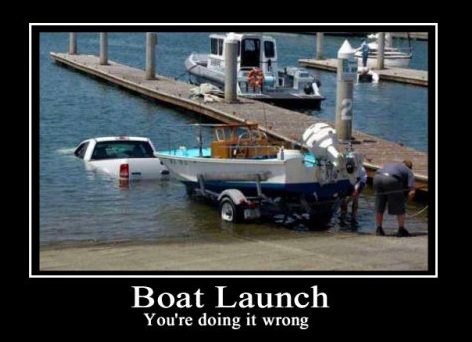 A friendly tip as we head in to the weekend and more boats being launched. This isn't the way to do it.
It's a little brisk out there this morning, a big difference from Wednesday's temps! The delivery crew is having quite the time bouncing around out on the lakes. We are very happy to have welcomed Gabe back this week to support Luke and Matt in the shop. He has already been a huge help and we are glad to have him back.
Leah has the store all stocked up including ice cream and all the Kawartha Dairy treats, a freezer full of meat from the Butcher Shoppe, a new delivery of chips, and some new sweet treats to add to the candy shelves for the kids (big and little) to explore.
We've decided to make a change this year to our store hours for the summer. Starting on Friday, June 26th we will be open from 8am-8pm on Fridays and Saturdays, and 8am-6pm Sunday-Thursday.
Big thank you to the Catch 507 for making some Friday staff lunches possible – we are looking forward to one today!
Have a great weekend