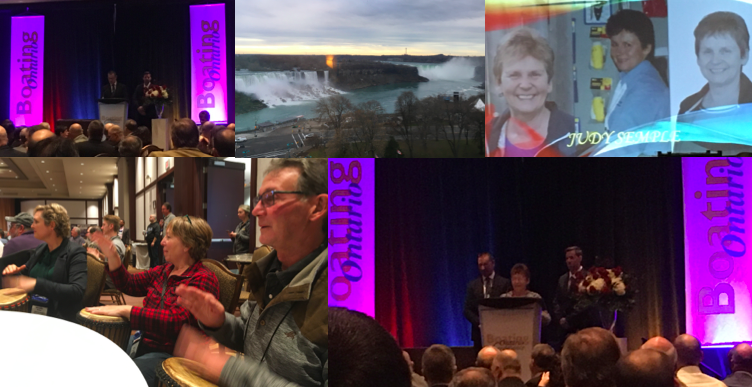 We're back once again from the annual Boating Ontario conference this week and what a great event it was once again. There was lots of conversation about the good things that are happening as well as challenges the industry is facing, with high water levels being at the forefront of many discussions. Networking with colleagues, industry leaders and dealers, great keynote speakers and workshops, and of course the popular trade show and President's dinner made this a very worthwhile event.  We would like to extend our sincere congratulations to our friend Judy Semple of Hutching's Marine, the 2019 recipient of the W. J. Robertson Award to recognize her dedication and service to Boating Ontario for many, many years.  Well deserved Judy, congratulations!
As we move in to December, we are working on getting the sleds out of bed and ready to hit the snow, whenever it gets here again.
Have a great weekend!