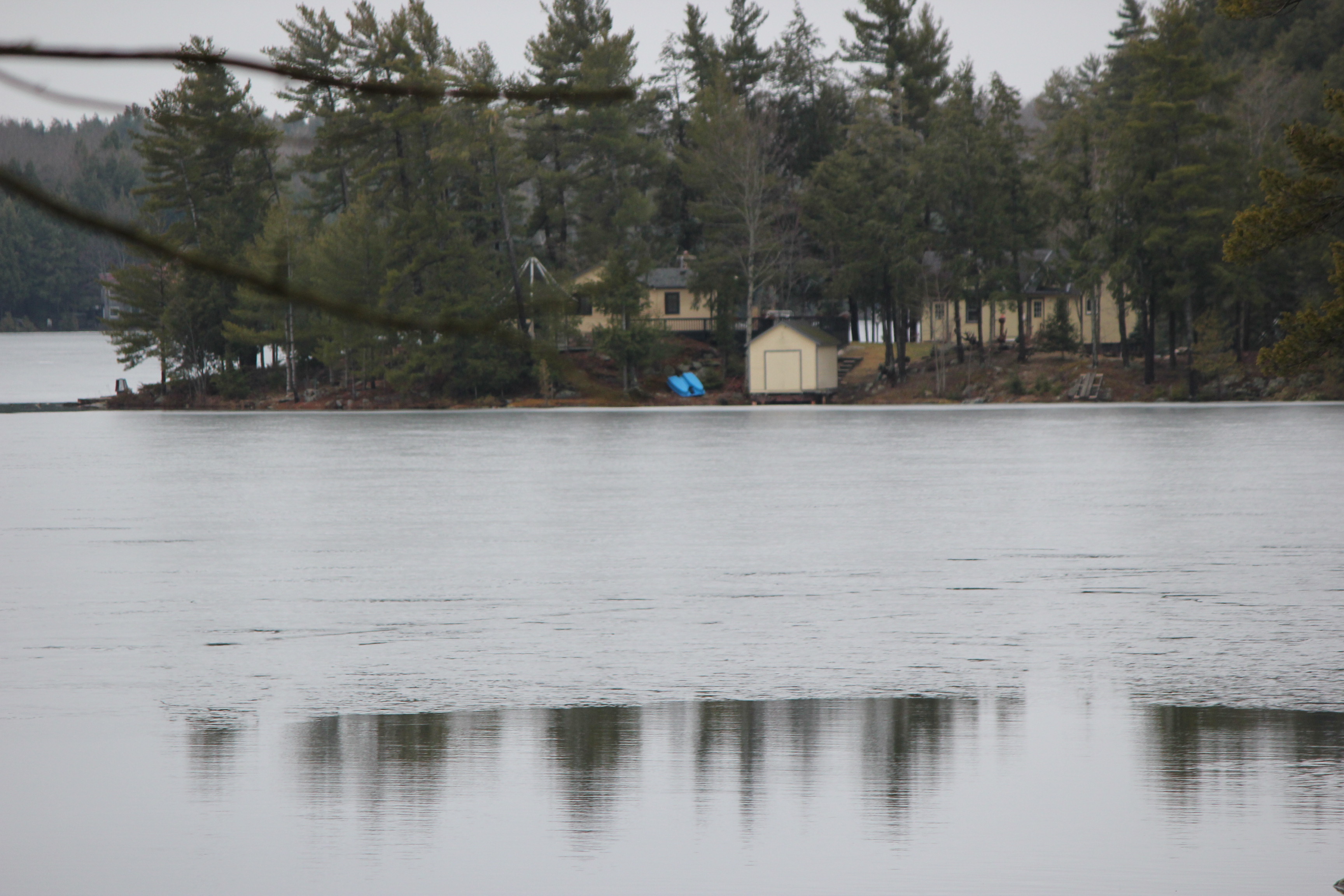 Welcome to the rainy spring season.  Although pictures online from Little Gold are showing ice out, this picture on Gold shows that the big lakes do still have ice.  With cool temperature in the forecast, it is hard to say with it will be gone.
We are busy getting ready for the day it happens because we know folks will want their boats – that being said, with such an early ice out, please keep in mind that the chances of winter showing its face a few more times are fairly good.  Lots of rain at this time of year, combined with cold temperatures icing bilge pumps can result in boats sinking quite easily and the girls aren't ready to go boat diving just yet!
Please be sure that Gord (gord@littlegullmarina.ca) has lots of notice for getting your toys ready, including any work you would like to see done before they are launched.
If you are heading up this weekend, be aware that cottage roads are very soft after all the rain we've had so take your time in order to avoid unwanted towing bills or mud shoveling. We are in the process of adding boats, motors and other toys looking for new homes to our sales section so please let us know if something catches your eye.
Have a great weekend!