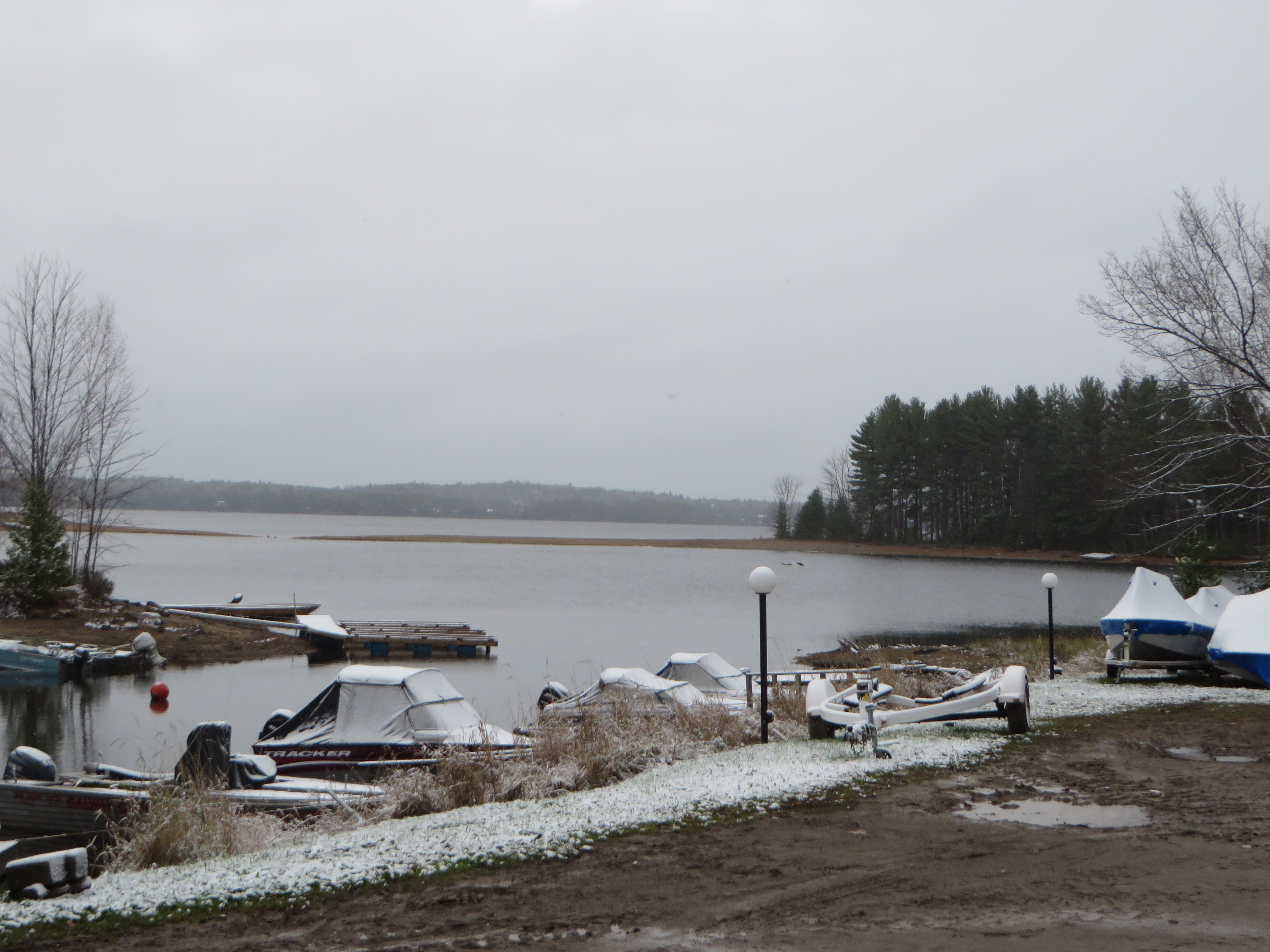 We've had temperatures below freezing a few nights now, hoses and powerwashers have had ice buildup and the mechanics are complaining that their fingers are cold, and based on this picture from the weekend, it seems the weather man is telling us its time to get those boats out of the water!  If you haven't heard from us yet, please email sally@littlegullmarina.ca or call us 705-657-9088 and we'll make sure things get wrapped up.  Also remember to check out the cottage water lines and get them all ready for the impending winter.  It is hunt season so if you're driving up to check on things, keep an eye out because there are lots of critters running the roads.
Now that its November, our hours are Monday-Saturday 9am-4pm.  We are closed November 3-7th and Sundays until snowmobile trails open.
With winter and yes I'll say it, Christmas, just around the corner, check out our website or give us a call to do some Christmas shopping.  ATVs and snowmobiles will be updated in the next week or so and a simple aerial video of the lakes would make a great stocking stuffer.
All the best and thank you again for another great season on the water.