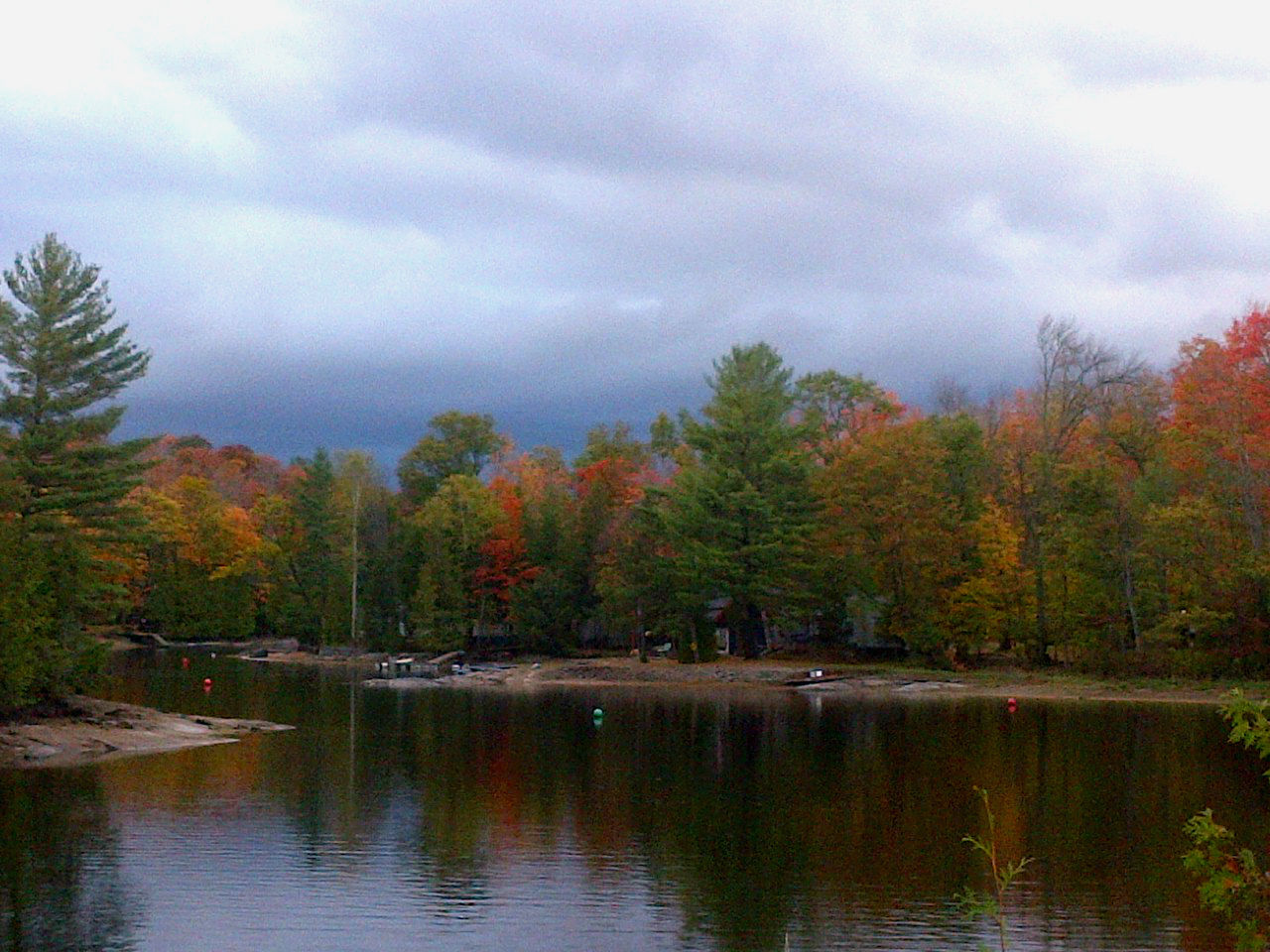 Its amazing how much change a week can bring.  Fall sure came in a hurry!  The trees are still colourful although a lot of the colour is now on the ground ready to be raked.  The temperature dropped and the girls went from picking up boats in t-shirts to picking up boats in snowsuits in a matter of days.  They're still hoping for a warm snap for all of next week's pick-ups.
The water has gone down significantly.  Gull Rock on Mississagua is finally visible and we've had a few props come in for repair so be careful out there – the rocks are starting to make themselves known.  So if you find yourself thinking that the end of boating season may be creeping up on you, give us a call or email and we can pick up the toys and get them here safe and sound for the winter.
We've also gotten a ton of rain over the past week and boat batteries are having a hard time keeping up with bilge pumps so if you're up this weekend, take a peek and make sure it will still run – the water is getting a bit chilly to go boat diving!
We are open from 9am-5pm for the rest of the week and through the weekend.  They're calling for a good one.
Enjoy the rest of the week and Happy Turkey Day!