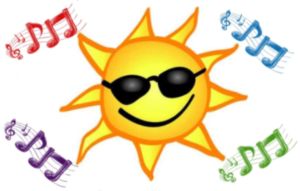 This time last year, we got a great message from friends. And we are so happy to be able to share a similar message again! It has been quite a year, and it's hard to believe that so much is still the same.  For many, some traditions and re-unions are still on hold indefinitely, but with things opening up even further this past week we also have reason to celebrate and the 2nd King's Bay Point Concert seems like a great way to do just that!
On Saturday, July 24th, the Gleed Family invites all of you out to enjoy some music on the water from 2:00-3:30. Enjoy floating off of King's Point at the south end of  Mississagua Lake! Remember water on water, beer on the pier, and don't forget the sunscreen!
The OPP have been out often this summer, so please make sure you have all the necessary safety things.
More updates to come soon, and in the meantime keep cool!