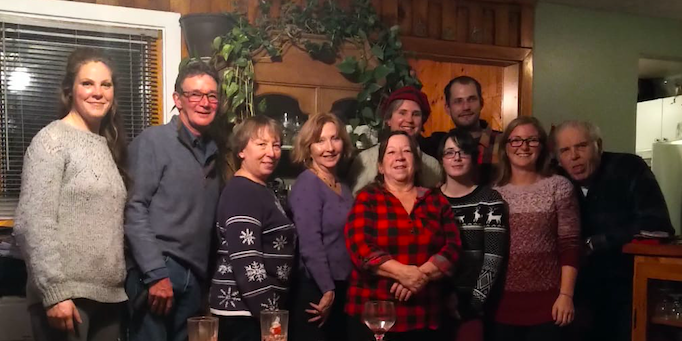 It's hard to believe that another season has come and gone, and with many months of long hours, unpredictable weather, and tireless work behind us, we are now closed until the New Year to enjoy the holiday season.
We want to extend a very big thank you to ALL of our staff (Luke, Michelle, Shawna-Marie, Mary, Ryan, Gabe, Lauren, Evelyn, Kendra, Jordan, Olivia, Nikola, Kim, Linda, Tiffany, Becky, Don, Claire, Penny & Gideon) for doing a fantastic job through all of the chaos that comes with April-November marina life.
Mary worked tirelessly in a very physically demanding role out back cleaning and wrapping boats (not an easy task day in and day out), Michelle has learned so much about the marine industry and continues to serve all of you with the utmost integrity, and next to Don, our longest standing and still smiling  team member is Shawna-Marie, who we would surely be amiss without and who always seemed to be in the right place at the right time to lend a hand and help this place function on a daily basis.
There is also a crew of important people behind the scenes who are always there to help us out or take on extra roles when things get especially hectic – you know who you are and we couldn't do this without you (and wouldn't want to!)
This year though, we especially want to congratulate Luke, who after getting thrown head first in to a big role in the shop did excellent work on the boats and toys and grew his own professional knowledge and skill-set, all the while leading the shop with enthusiasm and a great attitude. Well done Luke – you survived!
And finally, to all of our loyal customers, we've said it before and we'll say it again – we wouldn't be able to continue doing the jobs we love if it weren't for your continued support of your local Little Gull family. Thank you for another great season and we wish all of you a wonderful holiday spent with family and friends.
Merry Christmas from myself, Leah, & the whole crew here at Little Gull!
See you on January 2nd.