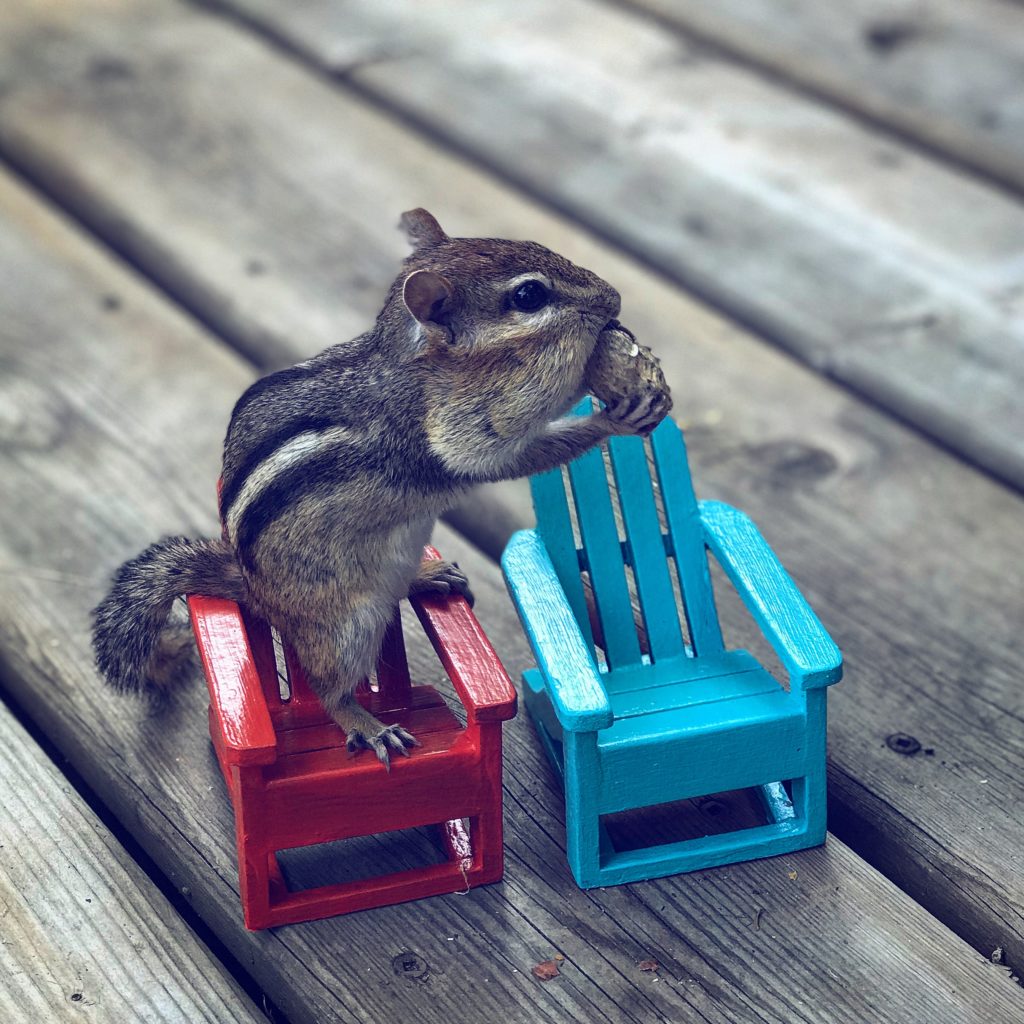 What a start to summer! It sure came out of nowhere and is very much like what we saw last year at this time.  The water is warm, the sun is shining and it looks like a great weekend ahead (with some possible thunderstorms to be expected with this heat). Even the chipmunks are enjoying some snacks and custom made lounge chairs at the Cooney Family Cottage (Photo Credit: Ryan Coleman).
Next weekend, the One Big Day Community Carnival is happening at the community centre. Come out on July 20th from 9am-4pm for Kids games and activities, a softball tournament, bake sale (come early for this one!), book sale, flea market, snack bar, balloon  company, face painting (11-1) and more! It is always a lot of fun and a great way to support the community programs and services.
For folks who are up through the week, every Thursday from 7-9 there is progressive euchre at the community centre!
Swimming lessons started last Tuesday and the water is perfect!  It's not too late to sign up for either of the last 2 sessions. Contact Lori Harper for more information about lessons, first aid/CPR courses and boating courses/exams.
As we learn of new events happening we will keep you posted here!