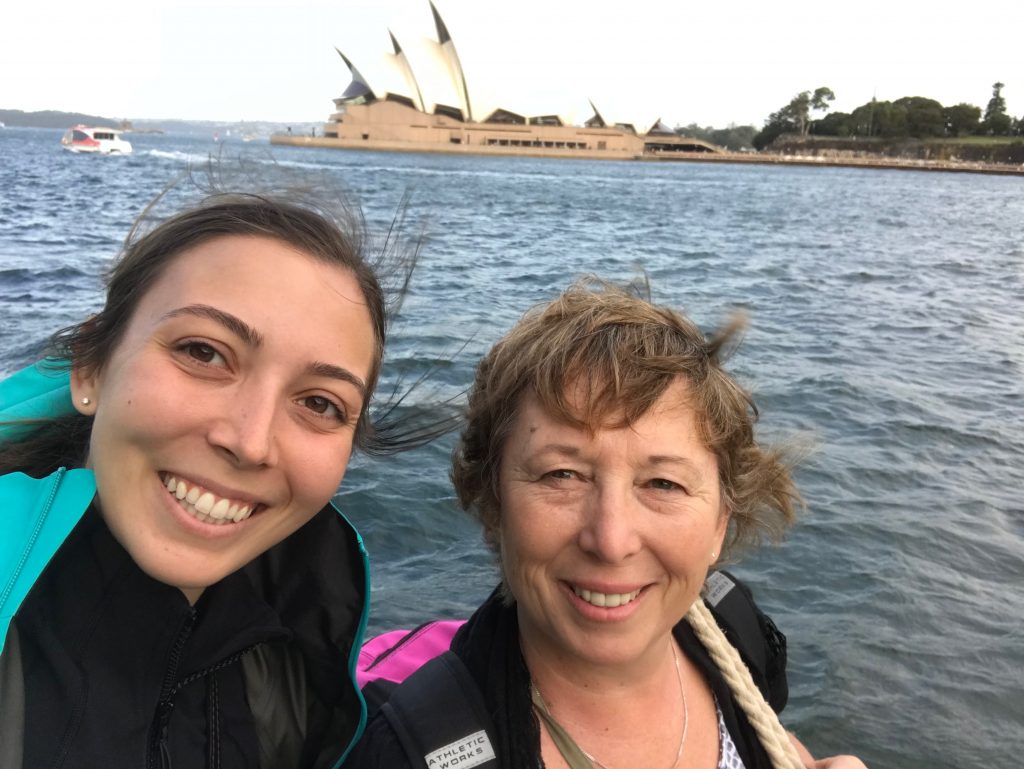 Happy March Break to all the kids and school staff out there!

Leah and Heather are having a great time in Australia getting caught up and exploring Heather's new city. Leah spent a day at the Australia Zoo where Heather works now, and they even got to Sydney for a couple of days this week as you can see. Who knows that the next week and a half will hold!

Every year around this time, and often earlier, we start getting several inquiries about summer jobs, so we thought we'd try and give you some info here. Year to year we don't necessarily know who is returning from the previous summer and who is not, however if you know someone who would like to work here during the summer, or through the year, please encourage them to send a resume to leah@littlegullmarina.ca. Leah keeps all of the resumes we receive on file so that when we do need a spot or two filled, we have an idea of who might be interested and can follow up.

The conditions for outdoor winter activities are still beautiful up here, however there is a good amount of rain in the forecast right now over the next week, so keep an eye on the OFSC trail maps, but get out and enjoy while it's still here if you can. Please also be respectful of the generosity of the private property owners who allow trails to cross their land by staying on the groomed trails. Have a great weekend and March Break.