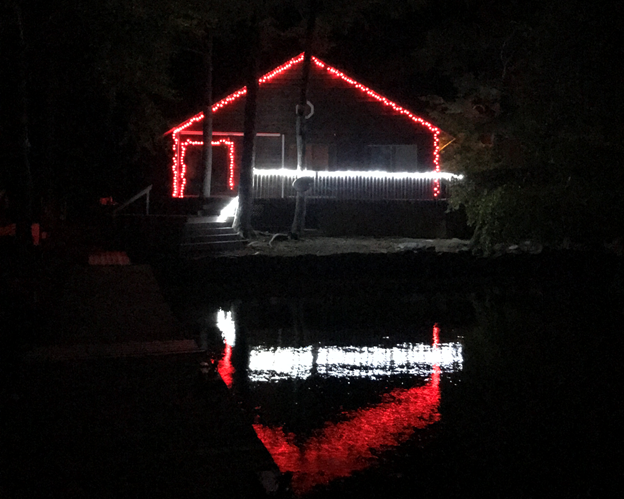 Only one week away from the big Canada Day 150 weekend! It is certainly going to be a very memorable event across Canada. There are a lot of activities planned in the surrounding towns so be sure to check them out. One cottager up here is celebrating Canada Day with some festive lighting. Wouldn't it be cool to see as many cottages as possible lit up in red and white like this around the lakes? Canadian Tire has red and white string lights on sale, or you can get red bulbs for your spotlights, just for a couple of ideas.  If you decorate your cottage to celebrate Canada this weekend, we want to see it!  Send pictures to richard@littlegullmarina.ca and we will share them to show how we celebrate Canada up here in cottage country.
We are still very busy getting the boats in and as usual Mother Nature keeps us guessing. Also don't forget the swimming lesson registrations so the kids are out and meeting new friends and learning how to be fish for the summer.
Check back over the next little while as we post updates for events throughout the summer
Have a great week! Stay dry.