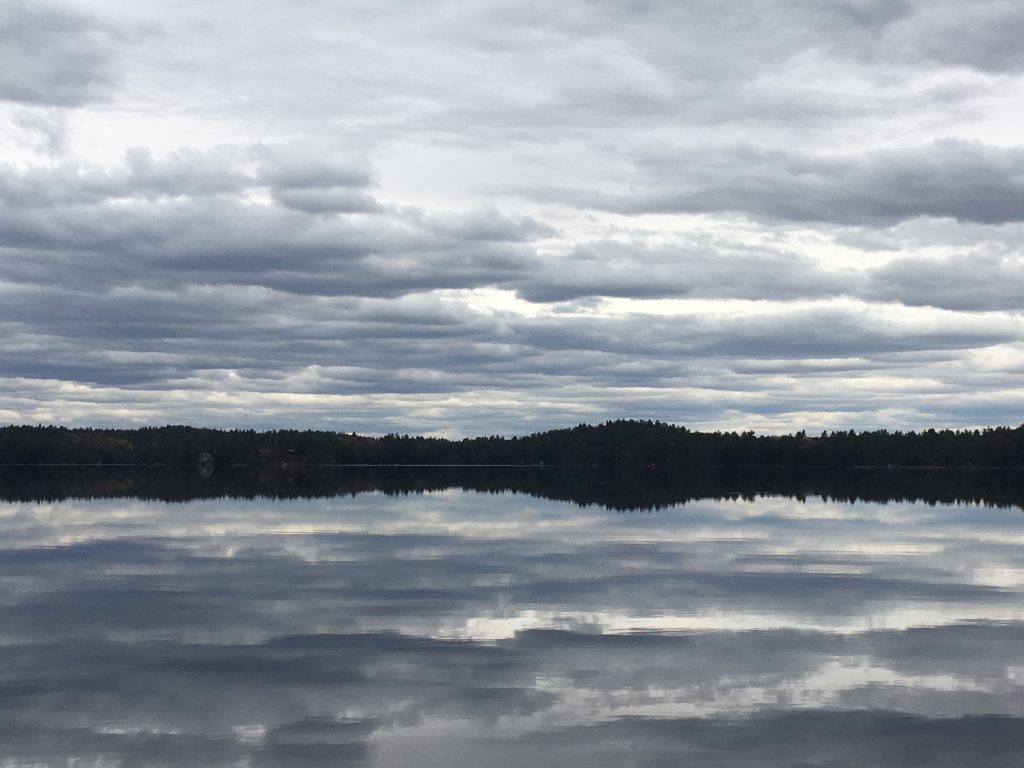 Spring keeps trying to show us its here.  Although chilly on the water, the sun that has peeked out once in awhile yesterday and today has been quite nice. The weekend isn't looking too promising, but according to the weather network, the next week should see some warmer temperatures (maybe the weather folks will be right this time?)
The trilliums have come up, and we all know what that means….blackfly season is here!  There are clouds of them around, and all this running water is making ideal living conditions for them.  Keep your fingers crossed for a period of really hot weather so they don't last long.
Have a great weekend!