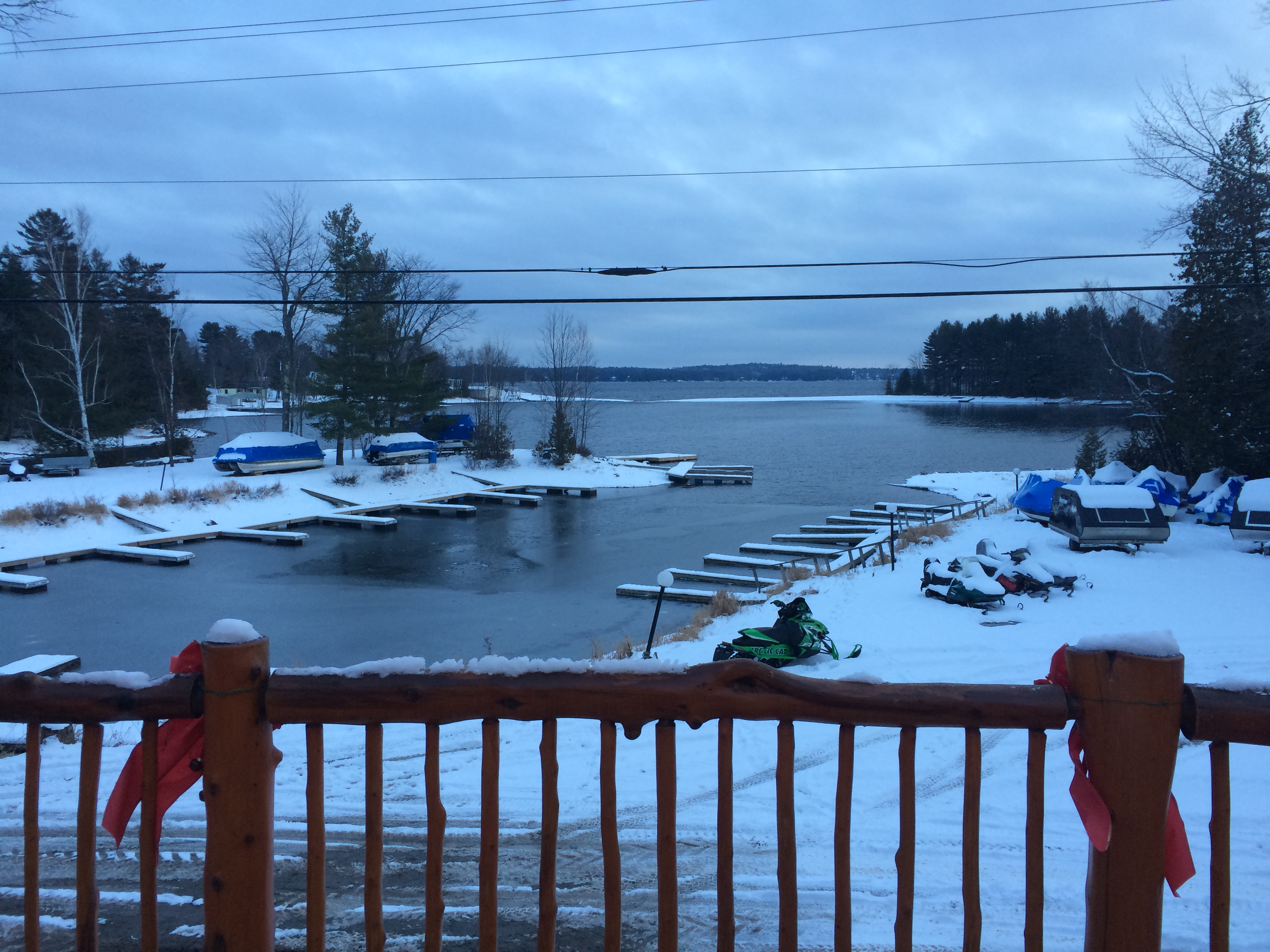 This was a promising image from Sunday…but rain and warm weather over the past 2 days have left us without any white stuff again.  For those of you venturing up over the holidays, keep in mind that there is no ice yet either.
We are closed now for the holidays and will re-open on January 4th.
With the kids geared up for the pending arrival of the big guy in a red suit, we want to wish everyone a very Merry Christmas and happy, healthy 2016.  See you in the New Year!