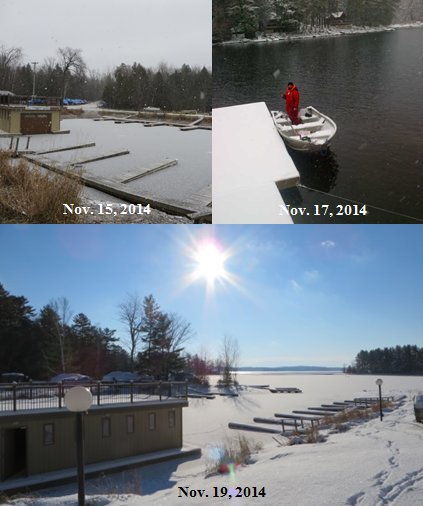 Winter has graced us with its presence early this year….or at least reminded us of what is coming in the near future!  We did our last boat pick-up just in the nick of time and have quickly switched gears to getting sleds ready.  Now that your boat is in storage, give Sally a call to make arrangements to get the next season's toys out of storage or in for service so they're ready to go when you are!
Just an early notice that we're closing for 2 weeks at Christmas this year.  We will be closed from Dec. 21st through January 2nd, re-opening on Saturday, January 3rd.
Have a great weekend!