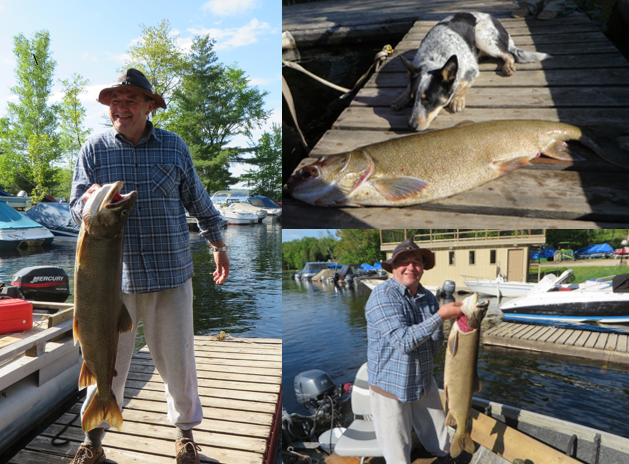 For all you fisher folks out there, check out this fellow's catch from this morning! Weighing in at 25lbs and 35″, this lake trout shows us that there are still some good fish in our lakes!
Speaking of big fish, we sent Heather off this morning and she is now on her way to South Africa for a month of swimming with the sharks…we're sure she'll have some great stories to share with you all this summer!
Hope everyone is enjoying their spring.  The blackflies are on their way out but the mosquitos are nice and healthy so come on up and help us feed them.  The dragonflies will be well fed this year.
We've been working on updating and freshening up the website for this summer and are also getting faithful to updating our Facebook page so that we can stay in touch with you. Check it out and we look forward to seeing everyone out and about on what looks like a perfect weekend coming up!